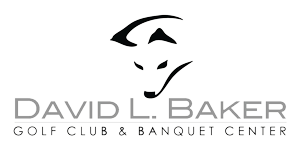 We are committed to providing a safe place for you to enjoy practicing your game. Reserve your 45 minute practice slot now and enjoy a convenient and safe way to get some practice time in. Please note the procedures and policies designed for everyone's safety.
We look forward to seeing you
at David L. Baker!
GOLF PRACTICE SESSIONS
EFFECTIVE MAY 18TH, 2020
CLICK HERE TO BOOK YOUR PRACTICE SESSION
BOOK A 45 MINUTE TIME SLOT FOR PRACTICE

PRACTICE TIMES AVAILABLE 7 AM TO 7 PM DAILY
(LAST SLOT IS 6 PM)

$12 PER SESSION - 45 MINUTES

ONLY 1 PERSON PER PRACTICE SLOT, NO EXCEPTIONS

SOCIAL DISTANCING WILL BE ENFORCED AT ALL TIMES
('6 FEET MINIMUM)

PRACTICE BALLS WILL BE PRESET IN TRAYS WITH APPROXIMATELY 130 BALLS

NO WALK UP PRACTICE AVAILABLE, MUST PRE-BOOK PRACTICE

45 MINUTE TIME LIMIT WILL BE ENFORCED UNLESS MULTIPLE SPOTS ARE PURCHASED

PLEASE ARRIVE NO EARLIER THAN 10 MINUTES PRIOR TO YOUR PRACTICE TIME

CHECK IN WITH PRO SHOP TO GET YOUR SLOT ASSIGNMENT (SLOTS ARE NUMBERED)

NO SPECTATORS, NO GATHERING

ALL GUIDELINES MUST BE FOLLOWED FOR EVERYONE'S SAFETY, IF YOU ARE UNABLE TO FOLLOW GUIDELINES YOU WILL BE ASKED TO LEAVE WITH NO REFUND.